We have been witness yet again to a Black day in Belgium and our World as three blasts at two different locations have occurred in Brussels. The first two explosions occurred at the departure hall at Brussels Airport and the third one at the Metro Station near European Union Headquarters. The reports so far reflect 34 people so far having been killed in the attacks.and almost 106 people apparently have been injured.
Belgium has ordered a "stay in your place" order as The British Prime Minister has ordered the Belgian Flag to be raised at 10 Downing Street: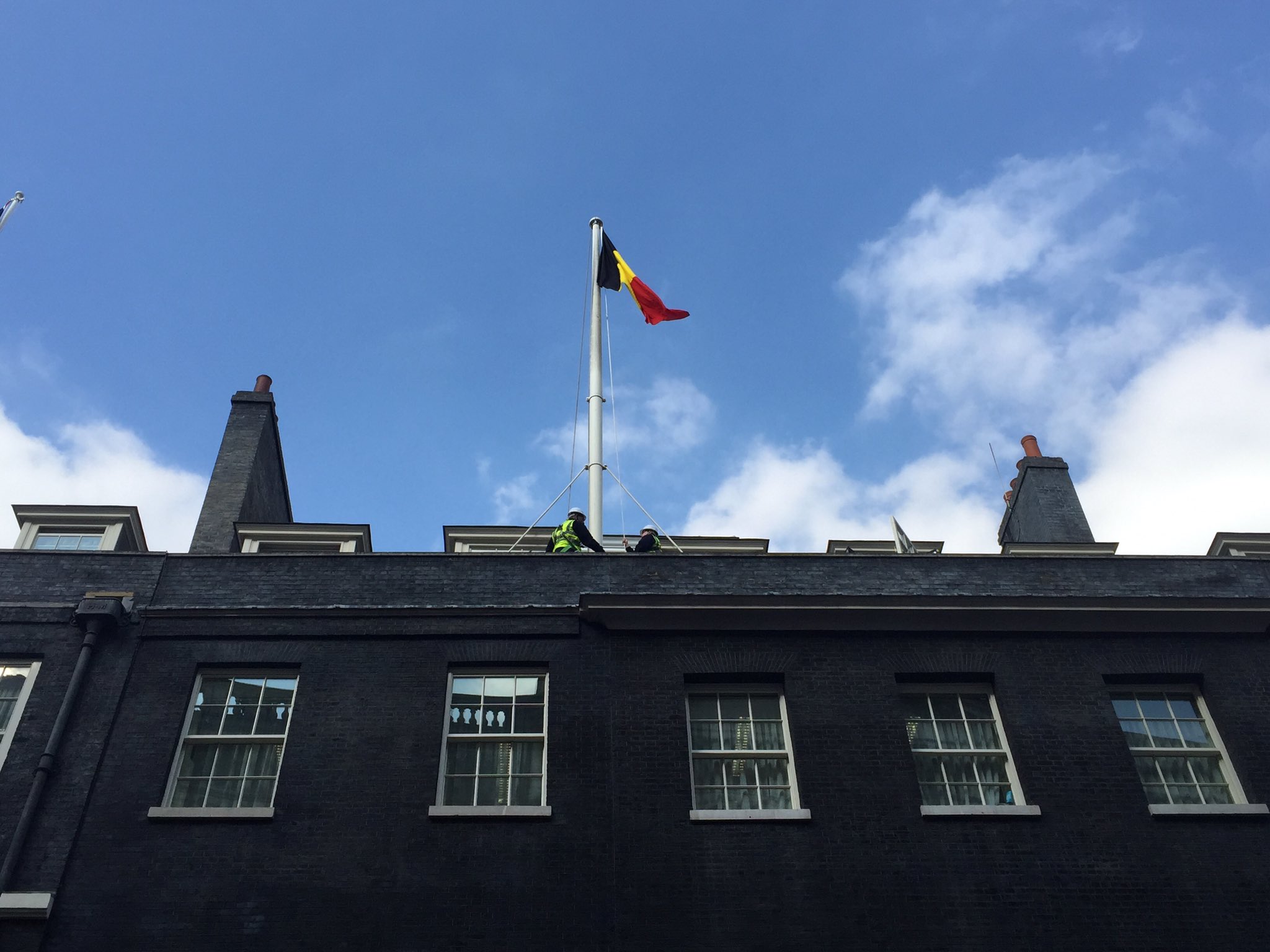 It signifies that the World stands with Belgium and Europe.
As we have been assessing the latest, Sky News and Israel 24 along with +FRANCE 24 are now reporting that #Daesh is claiming responsibility for this attack. US Presidential Candidates have also weighted in with their reaction with Mr. Trump calling for increased vigliance of Muslims yet again in the United States.
Words are not enough on this dark day but we here @ #Outsiders will only remind the World that we will stand united and We Shall Overcome to defeat the cancer of Terrorism.