Syrian Refugees have begun to arrive in Canada. This headline was just beautiful and our team wanted to share it to underscore the humanity of Canada: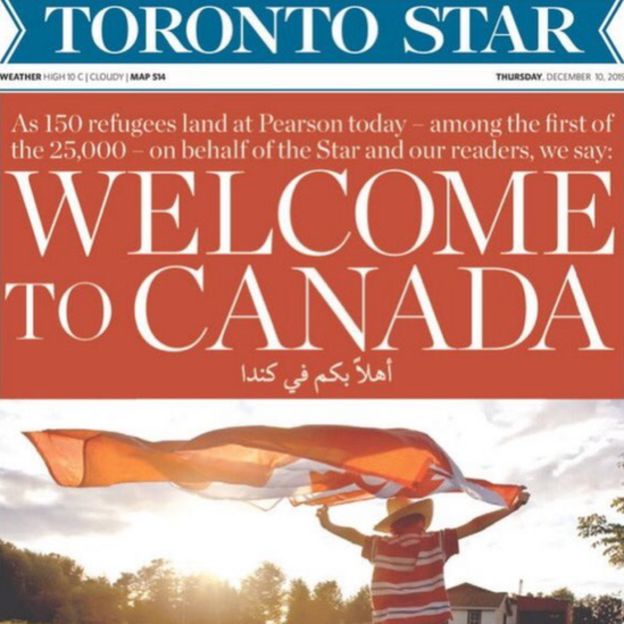 The Canadian Prime Minister made it a point of welcoming Refugees to Toronto as the first military planes arrived: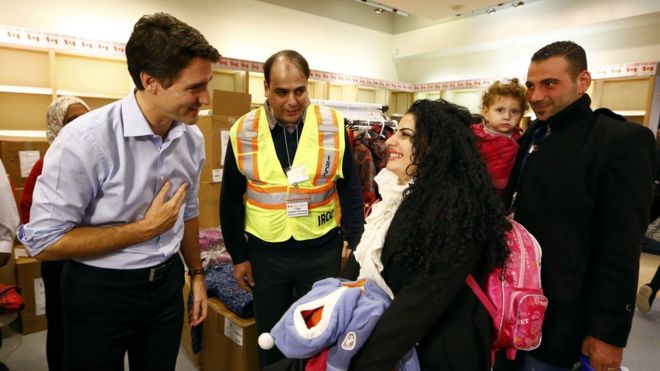 As this was going on north of the border in the United States, the US Congress was busy at work finalizing legislation on Visa Waivers. There has been a massive movement on Social Media--for instance one online actvist organized a group called HR158 on Facebook that has mushroomed to some 36,000 members so far. Groups like PAAIA and NIAC have mobilibzed their supporters in order to write letters, make phone calls and spread the word on the discriminatory nature of the legislation. What we have also found extremely disturbing is the efforts in Texas as we note the following from the Texas Governor's Website:
Momentum Continues To Build In Support Of State Refugee Security Act
Following Governor Greg Abbott's work with Senator Ted Cruz on the State Refugee Security Act, which gives states and governors the tools to reject the resettlement of a refugee in that state unless there is adequate assurance that the refugee does not present a security risk, Congressman Ted Poe (R-TX), Chairman of the Terrorism Subcommittee, introduced and filed H.R. 4197, the companion bill to S. 2363 (State Refugee Security Act).
Governor Abbott Issues Statement Supporting Attorney General's Request To Halt Syrian Refugee Resettlement In Texas
Governor Greg Abbott issued the following statement in support of Attorney General Ken Paxton's decision to renew their efforts to seek emergency relief from Syrian refugees coming to Texas.
We will continue to assess this over the ensuing days.