The refugee crisis has reached epic proportions. The World has been witness to the tragedy on an hour by hour basis as people have been trying to make their way. This From the Economist of London showcased the flow in a dramatic way: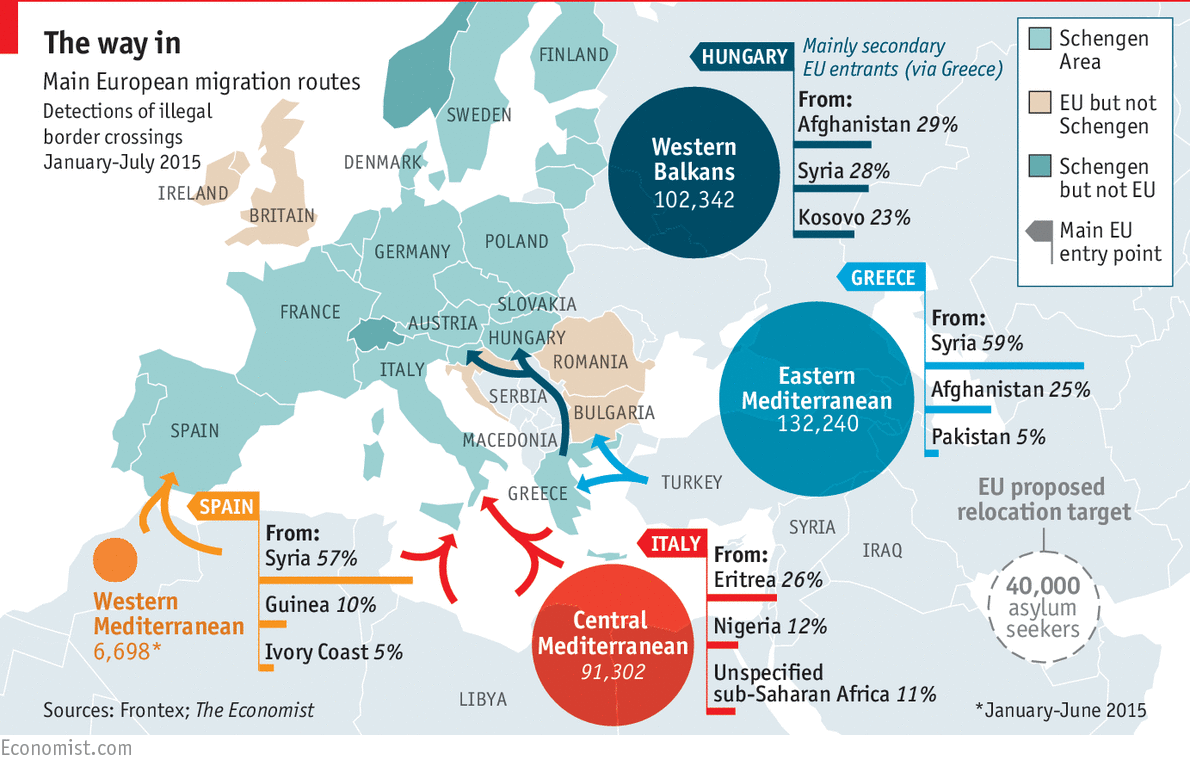 The heart-wrenching image of the young Syrian child, Aylan, as his lifeless body was washed up the shores in Turkey was heartbreaking.

It emerged that the

Syrian

family

Aylan

wanted to go to Canada and Canada rejected the

Asylum application filed by his family. Canada has denied that an application was in fact filed. It was also interesting that the Canadian

Immigration Minister suspended his campaign to work on the refugee issue and as the Canadian Prime Minister Steven

Harper expressed shocked at the image of the child.
Europe's initial reaction was captured in this New York Times Editorial--The image was telling:
But after Aylan's image was shown all around the World, it was the simple statement from the Wall Street Journal
said it all:
As all saw in the "Daily Update", Aylan's Father asked one thing: Let him be the last one. It is of note that as we went to press, The UK Prime Minister reversed his stance and said that the UK will take in more refugees. It must also be noted that there are some 54 Million People who have been displaced around the World--14 Million of them Syrians.