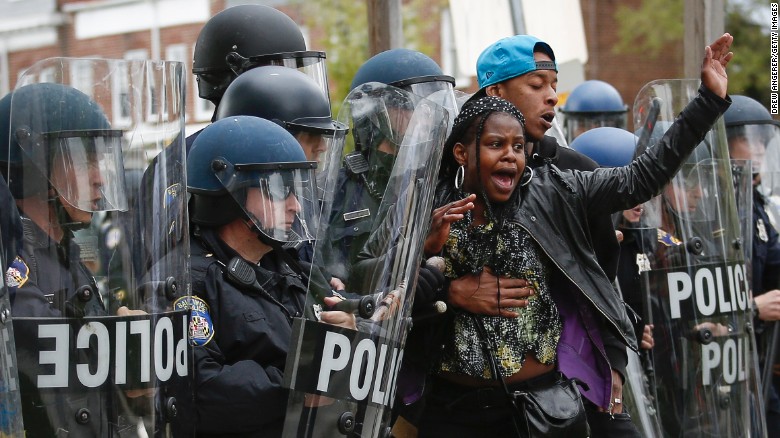 Image Source: http://www.cnn.com
Baltimore has gone up in flames as the Freddie Gray funeral proceeded. Freddie Gray's horrific death at the hand of Baltimore Police is of profound concern. This was in spite of calls by the Gray Family and the leaders of the Community to remain peaceful. Police Officers have been injured as scenes of looting has made the US Cable News Channels--and scenes of police cars were on fire. One of the police officers is currently unconscious--which is also shocking. Tony Harris' demeanor, as he commented on this on Al Jazeera America, was telling--and he is a Baltimore native.
As we have been assessing the reports, it appears as noted by Jeffrey Tobin of CNN that the Black Guerrilla Movement--a Prison Gang that started in California--expanded to Baltimore to take over the City Jail who has been the main agitator.
As this has been going on, Al Jazeera is interviewing two African Americans and one of them is noting how if he's one-on-one, the Police Officer is the Law. It underscores the profound challenge that continues to persist in the inner Cities of America today--and the need to think through and reflect upon Community Policing to ensure that the Police and Community are one. Faith leaders on the air now on Al Jazeera are planning on a Community Meeting to organize a peace march. The division in the Community is ever so evident as nightfall approaches.
The firing line perspective shared by one of the reporters is absolutely telling. There has been reporting that the riots will expand as The Governor of Maryland has just declared a State of Emergency and activated the National Guard.